If  you go looking for someone to help you get a website set up, chances are you either don't know how to do it yourself or you don't have the time to.  Either way, you don't want to talk to someone who babbles on using technical words that don't make sense.  You want someone to do what you want, as quickly and as simply as possible.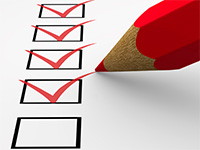 That's where we come in.  We've been in the graphic design business since 1998, in the web design business since 2003 and in the 3d design/animation business since 2008.  We're fresh talent that knows how to do what you want to do in the most simple and straightforward manner possible.  The web should be fun and interactive, not clunky and difficult.
We do that by:
1. Meeting with the customer to determine exactly what they want their site to do.  This is not looking at what they 'think' the site will be able to do, it's what they want it to do.  The sky's the limit.
2. Mapping out a variety of different, creative ideas to make their dreams happen.  I consider all aspects (e.g. cost, time, ease of use, maintenance and visibility) and communicate these to the customer in plain terms
3. Create a comprehensive plan of construction and maintenance of the project so that the customer knows everything about the process before they ever invest a penny.
We've helped small and large businesses, private shops and large corporations, schools and churches, government agencies and artists all achieve one main goal: get an effective online presence.
Give us a call, send us an email at aaron@grablegraphics.com or fill out our form for a free, no-obligation proposal!