There are few things more frustrating than trying to communicate a living, breathing idea with a flat design on a piece of paper.  Sometimes, an investor needs to see what you are saying in a three dimensional design that they can rotate, walk through and even see in action.  3D animation and design allows marketers and designers to do just that.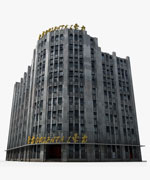 Wouldn't it be nice to walk your investor through your building before you've even broken ground?  Imagine how much more impact your product description would be with an actual image of the product to refer to!  How would you like to make a great first impression with a custom designed, possibly animated three-dimensional logo design?  One of the benefits of working with my firm is that you get the best of all possible scenarios: you get someone well-versed in the calculated, mathematical design of complex objects and you also get someone who knows how to make something look realistic, warm and inviting.
Where do we start? It all starts with a free, no-obligation consultation. We need to know what you want your site to do and then we make it happen. We create a solid layout that is customer-focused and visually stunning, then back it up with custom web "coding" that makes the site run well and run quickly.
Contact us today for your free, no-obligation proposal!

Product "Mockup"
and Design: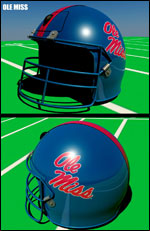 Often, business need to get money from investors to create a project, but are having difficulty communicating their idea to investors without an actual prototype.  It seems like an impossible situation, until now.  Our firm can create a three dimensional mockup of your product, allowing your potential investor to appreciate the product before it's even begun production!  Imagine how this could help in the areas of real estate and toy manufacturing!

3D Logo Design
and Animation: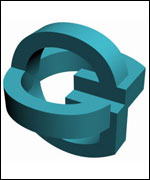 A logo, put simply, is a symbol that tells the entire story of your business and your mission.  That's quite a bit of pressure for one little picture!  Creating a logo is a fun process but it also requires quite a bit of planning to make sure that it's going to be something that stays with you and grows with your business.  We create logos with a program that can then be animated, manipulated or enlarged, giving you a wealth of options from one single file.  Ask us for an example!


Web Graphics
and Animation: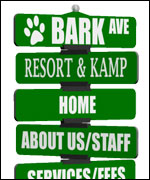 There are times when customers have an idea that is not just possible, or financially feasible, to create in "real life".  In situations such as those, it may be in their best interest to create it on a "virtual", 3D stage and then take "pictures" of it to act as real objects.  I've created street signs, characters, sports equipment and buildings, just to name a few, saving customers tens of thousands of dollars on the creation of clunky prototypes.

Simulations and
"Fly Throughs":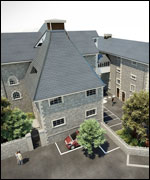 Hiring a film crew, equipment and insurance to create a "fly-through" of your property or real estate project can be costly.  Looking at a miniature product in detail would involve a camera setup that is expensive and difficult to manage.  All of these things, and more, can be achieved at a fraction of the cost using three-dimensional software.  We can create a "scene" of any size, through which we can fly a camera, giving your viewer the feeling of complete control over the product or structure.


Simple Character
Animation: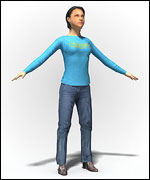 There are times when directions just don't work.  Some times, people need much more descriptive signs and videos to understand what they're supposed to do and how to do it.  Taking a pre-fabricated "character", I can have them act out simple motions that "speak" louder than written directions and can help avoid potentially destructive mistakes.  All of this is done without the need to hire and insure "real" actors and equipment.


Coming Soon: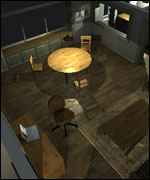 Our studio has recently developed an interest in gaming engines, much like the wildly popular "Unity" engine.  With this gaming engine, we'll be able to create playable computer games and telephone apps that can be used to entertain as well as sell things.  This gaming environment enriches a brand, develops new streams of revenue and makes your product or service more interesting.