El Camino High School's Digital Arts Media Academy is a series of career technical education (CTE) classes that focuses on digital media arts.  The program features graphic design (marketing and advertising through images that have been digitally produced and enhanced), web design (production of online content aimed at selling or promoting products or services) and 3d design and animation (3-dimensional objects, stationary or animated, used to communicate an idea).
Grading policy:
Each assignment has clear expectations and a defined due date.  If the student does not turn in the assignment by that date, the highest possible grade that you could get on that assignment goes down one letter grade each business day.  If a student has excused absences for days that we worked on the project in class, they have that many days to make up the assignment with no penalty.
If you are missing an assignment and believe that you already completed it, it is your responsibility to contact me via email (aaron@grablegraphics.com) to get that fixed.
 Google Classroom: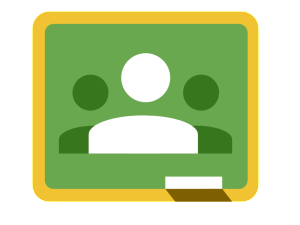 Google classroom is a useful tool for organizing your classes, viewing your assignments, interacting with each other and the teacher and turning in your work digitally.  The district gives you unlimited space on their Google Drive but that goes away after your senior year.  At that time, you'll need to find a way to migrate your information to your own Google Drive if you want to keep it.
This is the process for working with Google Classroom:
Make sure you're logged in to your school Google Drive.
Click on the green Google Classroom icon above or click here
Sign in, using your school email (your permanent ID plus "@oside.us")
Your password is your eight digit birthdate
Sign up for classes using the codes I give you
Use this portal to view, complete and turn in assignments
Note: If you don't plan on checking your district email (yourstudentid@oside.net), you should set it up so those emails forward to your personal account.  For more info on that, go to this link and follow the instructions on "how to forward all new emails".
Schedule for Web Design:

(year-to-date schedule here, district schedule here)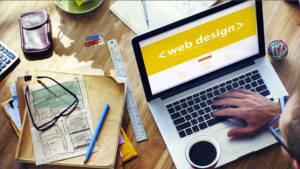 Lucia: finish up PayPal buttons
Coscuna: finish up structure of site
Proto Planning: nav and page content
Link to final folder here, link to business assignments here.
5/14: Start presentations, please see "final" folder for members of group that are presenting.  You will stand but you can stand behind your chair if you don't want to walk around.  Make sure you pay attention, there will be a quiz on Wednesday.
5/15: Finish presentations
5/16: You should have WordPress set up.  If you're doing WordPress.com, please get with me about how to set up hosting.  The process for doing so is here.  Everyone has a client and everyone is working.  Please make sure your visitation is done by the end of this week, if at all possible.  Record your URL on the master sheet asap.  Quick review of presentations, due for grade
5/17: Creation of structure of site, including inserting basic text and images.  Can use "for placement only" images (images you took from the internet) but you'll eventually want to swap those out with genuine pictures that are not copyrighted.
5/18: Responses back from review.  Continue with insert text and pictures, fleshing out the structure of the site.  Progress check for a grade.  Branding brainstorm
Schedule for the remainder of the year:
5/21: Rough draft of website due, prepare for revisions next week
5/28: Final website due, present to client to ensure an "A"
6/4: Finals week, no assignments
Resources:
---
Schedule for Graphic Design:
(year-to-date schedule here, district schedule here)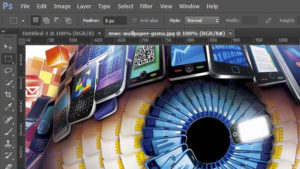 5/14: Start presentations, must present and get "OK" before starting actual project.  Remember, I'm looking for confidence, good content and a convincing presentation.  Make sure you pay attention, there will be a quiz on Friday.
5/15: Continue presentations, remember you need to be able to show me you're competent at Photoshop AND Illustrator.  That usually means doing a separate project for each.
5/16: Continue presentations.  Make sure you're using your presentation as a prompt, not a crutch.  You're talking with your audience, not to the screen.  Be confident.
5/17: Finish presentations.
5/18: Quiz over presentations (2nd and 3rd period).  Start project, talk about how to set up your artboard and/or canvas.  Professionalism in presentation is going to be a HUGE part of this project.  Make sure your end result is GREAT, not just "good".
Schedule for the remainder of the year:
5/21: Tutorials based on need, check in with instructor
5/28: Finish up project, present to client for guaranteed "A"
6/4: Finals week, no assignments
Resources:
---
Schedule for 3D Design and Animation:
(year-to-date schedule here, district schedule here)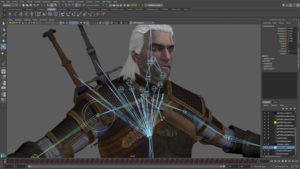 Ask for resources and suggest tutorials here.
5/14: Should have scene set up, importing assets and working on general game setup.  Establishing efficiency at this stage is critical to manage your time.
5/15:  Tutorials needed?  Click on the link above 5/14.  Remember, you can use ANY resource on the internet, just don't steal the end result of someone else's tutorial.  That's not what you're trying to show me.
5/16: Scene set up, working on coding.  A lot of coding is cut, paste, try out and troubleshoot.  Don't get discouraged if your code doesn't work right off the bat.  Many code snippets require some massaging to get them to work.  If you have errors, read them and try and fix them systematically.
5/17:  Still working on scene.  Make sure that, if you need tutorials, ask me questions.  I know we're tight on time, so I want to help as much as possible!
5/18: Progress check for grade.  How much have you done since last week?  Do you have a scene set up?  Are you working together?  Are you sharing tasks and making significant progress?
Schedule for the remainder of the year:
5/21: Game should be playable by end of this week
5/28: Game due, finished, by Friday, no exceptions.
6/4: Finals week, no assignments
Resources: