El Camino High School's Digital Arts Media Academy is a series of articulated* career technical education (CTE) classes that focuses on digital media arts.  The program features graphic design (marketing and advertising through images that have been digitally produced and enhanced), web design (production of online content aimed at selling or promoting products or services) and 3d design and animation (3-dimensional objects, stationary or animated, used to communicate an idea). *"Articulated" means that we teach many of the same items as the local community colleges teach.  If you receive a grade of "B" or better in my classes, you will get credit for taking that course at the community college.
Grading policy:
Each assignment has clear expectations and a defined due date.  If the student does not turn in the assignment by that date, the highest possible grade that you could get on that assignment goes down one letter grade each business day.  If a student has excused absences for days that we worked on the project in class, they have that many days to make up the assignment with no penalty.
If you are missing an assignment and believe that you already completed it, it is your responsibility to contact me via email (aaron@grablegraphics.com) to get that fixed.
 Google Classroom: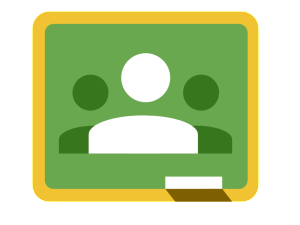 Google classroom is a useful tool for organizing your classes, viewing your assignments, interacting with each other and the teacher and turning in your work digitally.  The district gives you unlimited space on their Google Drive but that goes away after your senior year.  At that time, you'll need to find a way to migrate your information to your own Google Drive if you want to keep it.
This is the process for working with Google Classroom:
Make sure you're logged in to your school Google Drive.
Click on the green Google Classroom icon above or click here
Sign in, using your school email (your permanent ID plus "@oside.net" or "@oside.us" if that doesn't work)
Your password is your eight digit birthdate
Sign up for classes using the codes I give you
Use this portal to view, complete and turn in assignments
Note: If you don't plan on checking your district email (yourstudentid@oside.net), you should set it up so those emails forward to your personal account.  For more info on that, go to this link and follow the instructions on "how to forward all new emails".
---
---
Schedule for Web Design:

(year-to-date schedule here, district schedule here)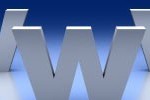 10/16: Inserting a header and fix nav.  Do we need a header on the other pages?  What about the small gallery on the home page?  Talk about SEO and the importance of that first paragraph.  Look at this article and this article, be ready to discuss
10/17:  If you haven't looked up your theme on WordPress, you're working too hard.  Type in "www.wordpress.com/theme/" and then type in the name of your theme.  If there's a space in your title, substitute it with a "dash" (minus sign).  Use those instructions to unlock the full potential of your site.
10/18: Transition from your "home" page to your "about" page.  What's the difference?  The home page is like walking into a virtual "store" and the about page is like meeting the owner.  It's supposed to make you feel like you can trust the company.  How are we going to do that?  Read this article.  You want an "about" page that makes people happy.
10/19: Independent work, check in with teacher
10/20:  Should be done with "home" and "about" pages.  Screenshot on Photoshop canvas for quiz grade.
Resources:
---
Schedule for Graphic Design:
(year-to-date schedule here, district schedule here)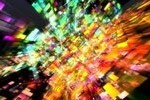 10/16:  Tutorial on how to create light rays, independent work.  Are you working to create a unifying "theme" in your room?
10/17: Independent work.  Done?  Work on tutorials!
10/18: 3d room due, saved as a JPG, to Google Classroom by the end of the period.
10/19: Start on next assignment: TEXTURE.  We're going to create a zombified picture of a celebrity.  Better yet, you could create one of yourself!  Creeeeepy....  Go find a LARGE picture and start harvesting other pictures.  Alternate tutorial here
10/20: Learn about masking.  What's it used for?  Create a mask over your original image and start "chipping away" to reveal what's underneath
Resources:
---
Schedule for 3D Design and Animation:
(year-to-date schedule here, district schedule here)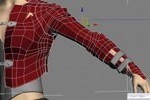 10/16: Brainstorm ideas to make your animated "short" a little more interesting.  Make it bounce multiple times?  Add effects?  Lightning?  Explosions?  Sound?
10/17:  Check in with teacher, independent work
10/18: Tutorials as needed, independent work
10/19: Should be done and starting to render
10/20: Ball bouncing "short" due as MOV in Google Classroom
Resources: