Animated short of the week, called "Destiny":

Virtual Classroom Updates:
Here's the plan: check your email for messages, check the Virtual Classroom links on your schedule for daily lesson videos, check Classroom for assignments.  You can contact me through email or (by appointment) can reach my via video chat.
Do you need a Chromebook?  Request one here. (Note from the librarian: "At the moment, only today [3/20] students can pick up who filled out the form. With the governor shutting down the state, we cannot guarantee anything after that. Higher up will decide."   Do you need internet?  Call 855-846-8376 for free access and equipment.
As of right now, we're scheduled to come back after Spring Break.  Yes, I know that the governor has made mention that schools aren't planning on opening until next school year, but our district has not made that determination yet.
As teachers, we are expected to continue meeting with students (via phone or computer) and to continue to teach to the best of our abilities.
As students, you're expected to continue making an effort to stay on a productive schedule, organize your classes, work on what you can, and stay involved.  Don't worry about grades right now, just do your best to stay connected.
For Graphic Design students, we've been able to get you the Creative Cloud Software at home, which is a HUGE help for most people.  Unfortunately, it only has limited functionality on Chromebooks (see this link for more information).  The instructions on how to download and install that is on our Graphic Design Virtual Classroom (link is on the schedule)
For 3d Game Design students, you have the software downloads at Unity and Autodesk you need to complete your assignments.
For Web Design students, you have access to email and online WordPress to be able to complete your assignments.
For all students, if you need anything from the classroom, I'll be going there Monday, Wednesday and Friday until they tell us we can't.  Fill out this form if you need files from your computer to be saved to your Google Drive so you can access them from home.
My daily schedule:
0700-0800: Work out.  You're welcome to join me (virtually)!  Ask me for details.
0800-0900: Breakfast and get ready for the day
0900-1000: School-wide or departmental staff meeting
1000-1100: Web Design office hours
1100-1200: Graphic Design office hours
1200-1300: Lunch
1300-1400: 3d Game Design office hours
1400-1500: Record lesson for the next day.  You can suggest things I should include here.
1500-1700: Answer emails, plan for the next day.
After 1700: Family time, eat dinner, evening walk, 8 hours sleep
---
El Camino High School's Digital Arts Media Academy is a series of career technical education (CTE) classes that focus on digital media arts.  The program features graphic design (marketing and advertising through images that have been digitally produced and enhanced), web design (production of online content aimed at selling or promoting products or services), and video game design (creation/animation of three-dimensional objects and 2d/3d games).
---
Grading policy:
Each assignment has clear expectations and a defined due date.  If the student does not turn in the assignment by that date, the highest possible grade that you could get on that assignment goes down one letter grade (10%) each business day.  If a student has excused absences for days that we worked on the project in class, they have that many days to make up the assignment with no penalty.
If you simply don't hand in an assignment, that "red spot" shows up on your grade report.  If you do make up an assignment, that red spot goes away but you are subject to the score depreciation mentioned in the previous paragraph.
If you are missing an assignment and believe that you already completed it, it is your responsibility to contact me via email (aaron@grablegraphics.com) to get that fixed.
 Google Classroom: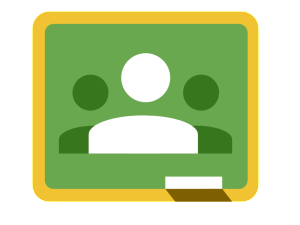 Google classroom is a useful tool for organizing your classes, viewing your assignments, interacting with each other and the teacher and turning in your work digitally.  The district gives you unlimited space on their Google Drive but that goes away after your senior year.  At that time, you'll need to find a way to migrate your information to your own Google Drive if you want to keep it.
This is the process for working with Google Classroom:
Make sure you're logged in to your school Google Drive.
Click on the green Google Classroom icon above or click here
Sign in, using your school email (your permanent ID plus "@oside.us")
Your password is your eight-digit birthdate
Sign up for classes using the codes I give you
Use this portal to view, complete and turn in assignments
Note: If you don't plan on checking your district email (yourstudentid@oside.us), you should set it up so those emails forward to your personal account.  For more info on that, go to this link and follow the instructions on "how to forward all new emails".
Schedule for Web Design:

(year-to-date schedule here, district schedule here, calendar for 4th)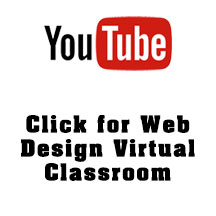 Virtual Classroom Playlist is here.  Videos posted daily. 
Tasks for class: By the end of this week, I would like another social media entry from you.  You remember what social media outlet you're assigned to, and the place to submit your entries is here.  Group 7: I still expect you to be working on a video.  If you need a video editing program, you can email me for suggestions.
Group 1:  I received word back from Ms. Locke and she loved your drawings.  She's agreed to move forward, so I'd like for you to start working on an animation using Photoshop.  The tutorial on how to do that is here, and it should take you about a week to complete if you work on it a little each day.  Please email me with questions.
Group 3:  Ms. Guiness is on-board with us working on her site and I've gotten her GoDaddy information.  I'll be creating an account for you to log into this week and I'll be doing tutorials for what you all need to do.  I'll post a video each day for you all to work on.
Group 4: Ms. Strong is all ready for us to start working on her site.  I need one of you to send me an email (that I will, in turn, send to her) that outlines how she can sign up for hosting through GoDaddy.  This is going to require some research and please avoid any grammar/spelling errors.  Contact me for more help or questions.
Group 5: Your client likes the business card and the logo, so you're working on the website.  Right now, the website domain doesn't seem to be pointing to the right place, so I'm going to fix that for you. Not sure yet what's going on there...  Danny was asking how to put Google Translate on there and how to sell things, so I'm going to try and figure that out as well.  You know, for the same price, they could do a WordPress.org site?
Group 6:  I've not received any word back from your client about your proposal.  Please get with Danny Tovar, figure out what's going on, let me know, and send me an email for your client (check in with them) by Friday.
Group 7: Jack and Zach have been in contact with me and it appears you might be stuck on getting her a theme.  Remember, we looked at templatemonster.com and found a theme that might work for you?  Ian was looking for the links.  Get with Jake and figure out where you're at in this process then let me know via email.
Resources:
---
Schedule for Graphic Design:
(year-to-date schedule here, district schedule here, calendar for 1st/5th/6th)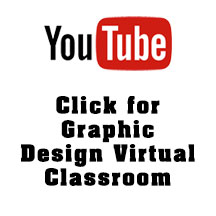 Virtual Classroom Playlist is here.  Videos posted daily.  
You're now able to get Adobe Creative Cloud (via the app) at home on your Mac or PC!  Download that app, sign in with your school ID and password.  Click on "learn and support", then "Adobe Creative Cloud" and then "Your Creative Cloud".  From there, you'll be able to download all the software we use at school for free.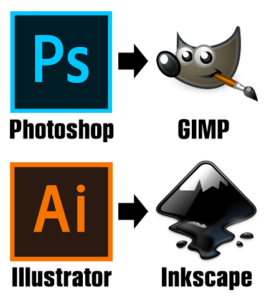 Don't have a Mac or PC?  Try out GIMP for pixel-based editing and Inkscape for vector editing.  Here's a video series on how to learn GIMP and here's one on how to learn Inkscape.
Note: your final project for the year is going to be a portfolio, created online.  All you're going to need to create that is an Internet connection, so everyone is going to be covered.  We'll start that the Monday after our normal Spring "break" and we'll do tutorials until then.
3/30: Tutorial for this week is going to be "double exposure". When people would develop camera film, sometimes there would be two pictures that got put on the same photo paper.  For some people it was a mistake, but it quickly turned into a really cool art form.  We don't use film much anymore (since we have digital) but it's fun to try and mimic that using Photoshop or GIMP.  Download the photos that we're going to be using from the assignment folder, inside the "double exposure" folder.  Tutorial is at this link.
3/31: Just to help with your creativity, try doing a Google search for "double exposure photography".  Some of the things people come up with are really amazing.  Maybe take a picture of yourself or someone you know to use in your creation?
4/1: Work with masking and blending the two pictures together.  Remember, pay attention to the smoothness of your brush.  You can change this by right-clicking on the canvas.  You can also use different opacity brushes to get softer, more subtle effects.
4/2:  When working with image editing, it's always a good idea to keep originals of the images just in case you mess something up.
4/3: Double exposure image due as a JPG to Google Classroom.  Please don't turn it in as a PSD or something like that because it's more difficult to preview.
Resources:
---
Schedule for 3d Animation and Game Design:
(year-to-date schedule here, district schedule here, calendar for 3rd)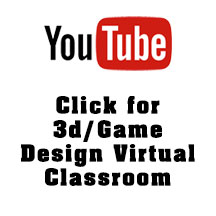 Tutorial for shmup is here.  Tutorial for "Roll a Ball" is here for videos and here for transcript.
Virtual Classroom Playlist is here.  Videos posted daily. 
3/30:  Virtual check-in.  Where are you at on your project?  Please make sure you take this brief survey.  I can't tell what I should help you with if you don't tell me!
3/31: Tutorial on how to create terrain.  Create a terrain using the "game object" menu and then learn about how to brush on a terrain using this video.
4/1: Tutorial on how to add texture to a terrain.  Go to this video to learn how.
4/2: Tutorial based on check-in.  I'll update this as I know more about what you need me to show you.
4/3: Tutorial based on check-in.  I'll update this as I know more about what you need me to show you.
All right... now you have to admit, this is pretty cool:
Resources:
Videos for midterm: