El Camino High School's Digital Arts Media Academy is a series of career technical education (CTE) classes that focuses on digital media arts.  The program features graphic design (marketing and advertising through images that have been digitally produced and enhanced), web design (production of online content aimed at selling or promoting products or services) and 3d design and animation (3-dimensional objects, stationary or animated, used to communicate an idea).
Grading policy:
Each assignment has clear expectations and a defined due date.  If the student does not turn in the assignment by that date, the highest possible grade that you could get on that assignment goes down one letter grade each business day.  If a student has excused absences for days that we worked on the project in class, they have that many days to make up the assignment with no penalty.
If you are missing an assignment and believe that you already completed it, it is your responsibility to contact me via email (aaron@grablegraphics.com) to get that fixed.
 Google Classroom: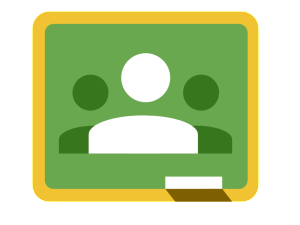 Google classroom is a useful tool for organizing your classes, viewing your assignments, interacting with each other and the teacher and turning in your work digitally.  The district gives you unlimited space on their Google Drive but that goes away after your senior year.  At that time, you'll need to find a way to migrate your information to your own Google Drive if you want to keep it.
This is the process for working with Google Classroom:
Make sure you're logged in to your school Google Drive.
Click on the green Google Classroom icon above or click here
Sign in, using your school email (your permanent ID plus "@oside.us")
Your password is your eight digit birthdate
Sign up for classes using the codes I give you
Use this portal to view, complete and turn in assignments
Note: If you don't plan on checking your district email (yourstudentid@oside.net), you should set it up so those emails forward to your personal account.  For more info on that, go to this link and follow the instructions on "how to forward all new emails".
Schedule for Web Design:

(year-to-date schedule here, district schedule here)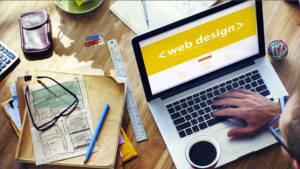 9/17: Work on finishing up menu page.  Required to have two div's (left and right) with pictures floated in each one (left and right).  Publish to 000webhost.com when done.
9/18: Work on contact page, learn about email links and embedding maps
9/19: Intro new client: Budget Bungalows.  Intro creative process, draft questions to "client".  You're interested in getting as much information as you can in as few questions as you can, so ask open-ended questions.
9/20: Questions back.  Talk about how to set up the site for the client.  What colors?  What pages?  Where can we get content?  This is just for academic purposes, so you can use other people's pictures.  Map out "wireframe" of new site, create web folder, start working on home page.
9/21: I will be gone this day, as well as the 24th and 25th, but will be monitoring your computers from my tablet.  I would like to see constant, productive work on items related to creating your website.  Video for creation of home page will be here.
9/24: Continuing work  on your website, work on dividing up your home page and adding CSS.  Pay attention to your color scheme and creatively work in all pieces of it.  Video on content of your home page will be here.
9/25: Remember, your home page should be linking to other pages.  You don't want people to go to your home page, find out everything they need and then just leave.  You want them to click around.  Give them small "snippets" of information on the home page that lead elsewhere.  More info about creating a WordPress site here.
9/26: Review home page, take a look at progress.    Talk about the "about" page.  What goes on here?  Why is this important?  Get text and images from other sites for now.  Normally, you'd need to compose your own!
9/27: Finish up "about" page and start working on the "products" page.  What is the best way to display this company's products?  Learn about tables and how they're different from "div's".  Which is better for this?
9/28: Quiz over this week and last week, progress check on website (should have home and about page done and published).
Resources:
---
Schedule for Graphic Design:
(year-to-date schedule here, district schedule here)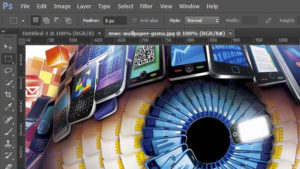 9/17:  Start talking about accessory pack (here), download and use if needed.  More experimentation with selection tools to include magic wand, feather and expand/contract.  Intro puzzle piece assignment.  Walk through basic procedure.
9/18: Continue working on puzzle piece assignment.  Remember, you're trying to make this look as realistic as possible, as if someone were actually working on the puzzle.  Puzzles are messy... make some pieces rotated a little, others scattered.
9/19:  Work on puzzle pieces to make them look three-dimensional.  Put shadows on some?
9/20: Independent help, fine-tune creation.
9/21:  I will be gone this day, as well as the 24th and 25th, but will be monitoring your computers from my tablet.  I would like to see constant, productive work on items related to Photoshop.  Take a look at this tutorial on how to flip one of your puzzle pieces and add a shadow.
9/24:  Continue with puzzle pieces, work on tutorial if you're done. Try to add a drop shadow.  Right-click on the layer, go to "blending options" and add a "drop shadow".
9/25: Finish up and turn in puzzle piece artwork.  Would you like to make it look like it's actually on a table?  Check this out.
9/26: Talk about next assignment, which is the "name shape" task.  Why are shapes important?  What can we do with them?
9/27: Collect high-quality images for name shapes.
9/28: Quiz over this week and last week, continue working on shape assignment.
Resources: