El Camino High School's Digital Arts Media Academy is a series of articulated* career technical education (CTE) classes that focuses on digital media arts.  The program features graphic design (marketing and advertising through images that have been digitally produced and enhanced), web design (production of online content aimed at selling or promoting products or services) and 3d design and animation (3-dimensional objects, stationary or animated, used to communicate an idea).
*"Articulated" means that we teach many of the same items as the local community colleges teach.  If you receive a grade of "B" or better in my classes, you will get credit for taking that course at the community college.
Grading policy:
Each assignment has clear expectations and a defined due date.  If the student does not turn in the assignment by that date, the highest possible grade that you could get on that assignment goes down one letter grade each business day.  If a student has excused absences for days that we worked on the project in class, they have that many days to make up the assignment with no penalty.
If you are missing an assignment and believe that you already completed it, it is your responsibility to contact me via email (aaron@grablegraphics.com) to get that fixed.
 Google Classroom: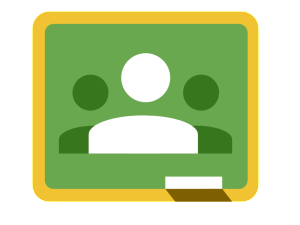 Google classroom is a useful tool for organizing your classes, viewing your assignments, interacting with each other and the teacher and turning in your work digitally.  The district gives you unlimited space on their Google Drive but that goes away after your senior year.  At that time, you'll need to find a way to migrate your information to your own Google Drive if you want to keep it.
This is the process for working with Google Classroom:
Make sure you're logged in to your school Google Drive.
Click on the green Google Classroom icon above or click here
Sign in, using your school email (your permanent ID plus "@oside.net" or "@oside.us" if that doesn't work)
Your password is your eight digit birthdate
Sign up for classes using the codes I give you
Use this portal to view, complete and turn in assignments
Note: If you don't plan on checking your district email (yourstudentid@oside.net), you should set it up so those emails forward to your personal account.  For more info on that, go to this link and follow the instructions on "how to forward all new emails".
Schedule for Web Design:

(year-to-date schedule here, district schedule here)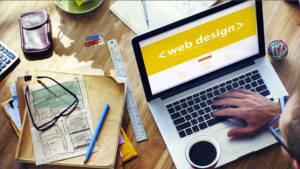 Our account standing is here
G1: Done with wishlists?  New client?
G2: Done with revisions?
+G3: Theme installed, start setting up pages
+G4: Need written tutorials.  Look at these and put them together in a logical way.
+G5: Protoplanning.com/wpnew.  Install theme, duplicate site, get info up QUICK.  She's been waiting.  What's the WP password?  Remind me via email.
G7: Send proposal to Gleisberg?  Need that plus template ideas.  Gotta keep the pace going.
+G8: Must finish revisions either today or tomorrow.  Site is LIVE and Voris is anxious to get going.
+ = Client has paid first half
++ = Client has paid second half
Goals from last week graded
3/19: Main focus today is getting Voris done.  If you don't have a client, you should be actively looking for one.  Redo seating and send off proposal for TriCity.  Still no wishlists from group 1?  Update board for Friday and get presenters for the 28th.
3/20: Voris done, focus on Coscuna (due by the 1st).  This HAS to be done by the 1st, meaning that it has to be ready for revisions one week from today.
3/21: Group 4 starting on Huggins.  Questions out/returned, work on proposal.
3/22: Protoplanning.com should have structure ready.  Word back from TriCity?
3/23: Quiz over topic of the week (CSS review) and progress toward goal on the board, continue independent work
Resources:
---
Schedule for Graphic Design:
(year-to-date schedule here, district schedule here)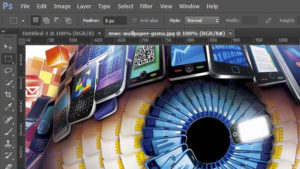 Badge logo
Quiz for 1/19
3/19: We were invited to submit our logos to the San Diego County Fair!  Let's decide which TEN per class to submit.  2nd votes on 3rd, 3rd votes on 2nd.  Talk about next assignment and collect pictures.  Maybe submit the best of these, too?
3/20: Start on collage, arrange pictures
3/21:  Cut out text, maybe add background, add shadow effects
3/22: Presentation by Art Institute.  Please prepare for the event by checking out their site.
3/23: Collage due as JPG by end of period, quiz over content.
Resources:
---
Schedule for 3D Design and Animation:
(year-to-date schedule here, district schedule here)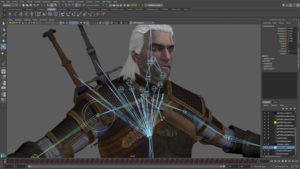 3/19: Officially start Tower Defense game, import assets and create scene.  Videos in the "unity" folder
3/20: Talk more about importing sprites and creating our scene
3/21: Animations and colliders in a 2d environment
3/22: Presentation by Art Institute.  Please prepare for the event by checking out their y.
3/23: Continue talking about animations.  Talk about singletons?
Resources: