El Camino High School's Digital Arts Media Academy is a series of articulated* career technical education (CTE) classes that focuses on digital media arts.  The program features graphic design (marketing and advertising through images that have been digitally produced and enhanced), web design (production of online content aimed at selling or promoting products or services) and 3d design and animation (3-dimensional objects, stationary or animated, used to communicate an idea). *"Articulated" means that we teach many of the same items as the local community colleges teach.  If you receive a grade of "B" or better in my classes, you will get credit for taking that course at the community college.
Grading policy:
Each assignment has clear expectations and a defined due date.  If the student does not turn in the assignment by that date, the highest possible grade that you could get on that assignment goes down one letter grade each business day.  If a student has excused absences for days that we worked on the project in class, they have that many days to make up the assignment with no penalty.
 Google Classroom: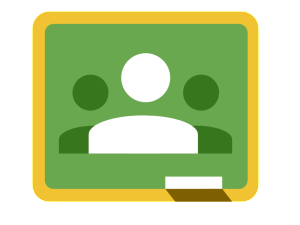 Google classroom is a useful tool for organizing your classes, viewing your assignments, interacting with each other and the teacher and turning in your work digitally.  The district gives you unlimited space on their Google Drive but that goes away after your senior year.  At that time, you'll need to find a way to migrate your information to your own Google Drive if you want to keep it.
This is the process for working with Google Classroom:
Make sure you're logged in to your school Google Drive.
Click on the green Google Classroom icon above or click here
Sign in, using your school email (your permanent ID plus "@oside.net" or "@oside.us" if that doesn't work)
Your password is your eight digit birthdate
Sign up for classes using the codes I give you
Use this portal to view, complete and turn in assignments
Note: If you don't plan on checking your district email (yourstudentid@oside.net), you should set it up so those emails forward to your personal account.  For more info on that, go to this link and follow the instructions on "how to forward all new emails".
---
---
Schedule for Web Design:

(year-to-date schedule here, district schedule here)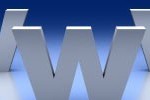 8/21: Review Intro, intro doc type, intro links. Remember, your links point to specific places!
8/22: Intro assignment folder (shared with me), intro images (folder management), nested elements, title element.
8/23: Talk about the need for "alt" tags, other tags (hr, br, etc.)
8/24: Work more on coded page, ready to hand in tomorrow
8/25: Quiz, hand in basic coded page (assignment here)
Resources:
---
Schedule for Graphic Design:
(year-to-date schedule here, district schedule here)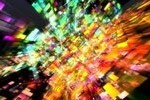 8/21: Intro assignment folder (shared with me), intro car assignment.  Talk about selection and alteration tools
8/22: Talk about some intermediate selection/alteration skills
8/23: Work on adding to and taking away from your selection
8/24: Intro "before and after" canvas, car picture done by the end of the period.
8/25: Quiz, intro flower picture project.
Resources:
---
Schedule for 3D Design and Animation:
(year-to-date schedule here, district schedule here)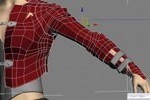 8/21: Review intro, continue creating first model (pencil), talk again about reference images and the importance of realism.
8/22: Additional intro to colors and materials, continue working with primitives to create something bigger
8/23: Finish up pencil, create cup to put it in, start working on creating scene
8/24: Finish up scene, talk about rendering, prepare to render for tomorrow
8/25: Quiz, turn in rendered pencil to Google Drive folder.
Resources: