El Camino High School's Digital Arts Media Academy is a series of career technical education (CTE) classes that focus on digital media arts.  The program features graphic design (marketing and advertising through images that have been digitally produced and enhanced), web design (production of online content aimed at selling or promoting products or services), and video game design (creation/animation of three-dimensional objects and 2d/3d games).
Grading policy:
Each assignment has clear expectations and a defined due date.  If the student does not turn in the assignment by that date, the highest possible grade that you could get on that assignment goes down one letter grade (10%) each business day.  If a student has excused absences for days that we worked on the project in class, they have that many days to make up the assignment with no penalty.
If you simply don't hand in an assignment, that "red spot" shows up on your grade report.  If you do make up an assignment, that red spot goes away but you are subject to the score depreciation mentioned in the previous paragraph.
If you are missing an assignment and believe that you already completed it, it is your responsibility to contact me via email (aaron@grablegraphics.com) to get that fixed.
 Google Classroom: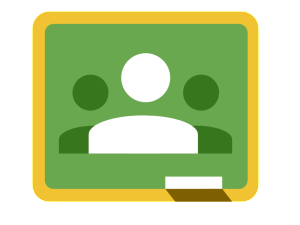 Google classroom is a useful tool for organizing your classes, viewing your assignments, interacting with each other and the teacher and turning in your work digitally.  The district gives you unlimited space on their Google Drive but that goes away after your senior year.  At that time, you'll need to find a way to migrate your information to your own Google Drive if you want to keep it.
This is the process for working with Google Classroom:
Make sure you're logged in to your school Google Drive.
Click on the green Google Classroom icon above or click here
Sign in, using your school email (your permanent ID plus "@oside.us")
Your password is your eight-digit birthdate
Sign up for classes using the codes I give you
Use this portal to view, complete and turn in assignments
Note: If you don't plan on checking your district email (yourstudentid@oside.us), you should set it up so those emails forward to your personal account.  For more info on that, go to this link and follow the instructions on "how to forward all new emails".
Schedule for Web Design:

(year-to-date schedule here, district schedule here, calendar for 4th)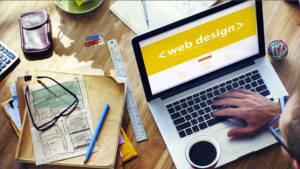 Schedule for remainder of year:
Goals graded each Friday
Assignment each Monday, completed by Friday
2/24-3/13: work on site #1 (service-related business)
3/16-4/3: work on site #2 (restaurant or café)
4/13-5/1: work on site #3 (informational or nonprofit)
5/4-6/5: work on individual portfolio
Finals week: present portfolio
2/10: Talk about call script from weekend.  Did you do it?  I hope it went well.  This week is going to be all about social media!  What makes a good post, how to maintain it, how to work it to your favor.  Assign roles.  Talk about what our social media looks like now and what we can improve on.
2/11: Analyze where we're at and establish where we want to be.  Create some "SMART" goals (measurable) and start mapping out how we can get there.  Intro list of waiting clients.
2/12: Sorry, feeling under the weather today, not going to be there.  Split up work so that everyone has something they can focus on.  What type of reward system should we start up?
2/13: Start on social media action items, tutorials as needed.
2/14:  Goals due along with social media entries (might not be done with YouTube but started).
Presentations for Groups 1, 2, 3, 4, 5, 6, and 7
Resources:
---
Schedule for Graphic Design:
(year-to-date schedule here, district schedule here, calendar for 1st/5th/6th)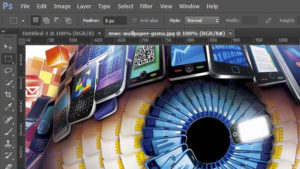 Current assignment: Logo for clients
Questions for clients due 2/11
Answers back 2/12 or 2/13
Sketches due (rubric coming) on 2/14
2/10: Intro clients, pick one, work on questions for client.  Work on car logo if not done, tutorials as needed.
2/11: Questions due to client.  For car logo: what are some things we can do to this logo to (a) protect us as designers and (b) make it easiest for them to view it?
2/12: Sorry, feeling under the weather today, not going to be there.  Questions back from client.  Let's take a deep look into what the client wants, how we're going to best present that in a sketch, and how we should label our sketch to make it easy to view.
2/13: Work on sketch for client.  Don't forget to turn in your car logo!
2/14: Car logo due, sketch for client due.  Clients will look at your sketch over the break and we'll get going on creation of it on the Monday after break.  Did I mention there's no quiz today?  🙂
Resources:
---
Schedule for 3d Animation and Game Design:
(year-to-date schedule here, district schedule here, calendar for 3rd)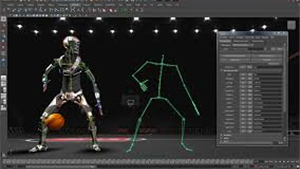 Tutorial for shmup is here.
2/10: Talk about particle systems.  Insert the fire and smoke effects and configure them.
2/11: Hook up the fire and smoke effects to the explosion of your character and the enemy.  Talk about using an animated sprite instead of the explosion?
2/12: Trigger the explosions with collisions/shots.  Tutorials as needed.
2/13: Work on adding sounds from tutorial files or Freesound.  Remember, keep the explosions and "shot" sounds brief.
2/14: Continue working with sounds, talk about start/death/restart screens.
Resources:
Videos for midterm: